Downtown Comox kicks off its seasonal celebrations this Friday, and you're invited!
The Comox Business Improvement Association welcomes Comox Valley residents and visitors this Nov. 26, when Mayor Russ Arnott will officially launch the celebrations with a tree lighting at 5:15 p.m.
Head to the Town Circle and Comox Avenue between Port Augusta and Nordin Streets, where the roadway will be closed to traffic for the family-friendly festivities.
Santa will stop by for a visit, and as you browse the shops, you'll enjoy live entertainment and crafts for kids from the Comox Community Centre. And don't forget to stop by the photo booth to capture the happy event for posterity!
Under the sparkling lights, start your holiday shopping by browsing the Winter Market and exploring the unique gift ideas waiting at local shops. Doors will be open until 7 p.m. on Fridays right through Dec. 17.
With boutiques and bookstores, shops for children, shops for outdoor enthusiasts and so much more, "you can get everything on your list in downtown Comox," says Haeley Dewhirst, from Comox BIA.
And with the community's eclectic food and beverage options, it's the perfect opportunity to make an evening of it, Dewhirst adds.
"This year, more than ever, we want to bring our community together and we are excited to be hosting holiday events in Downtown Comox again."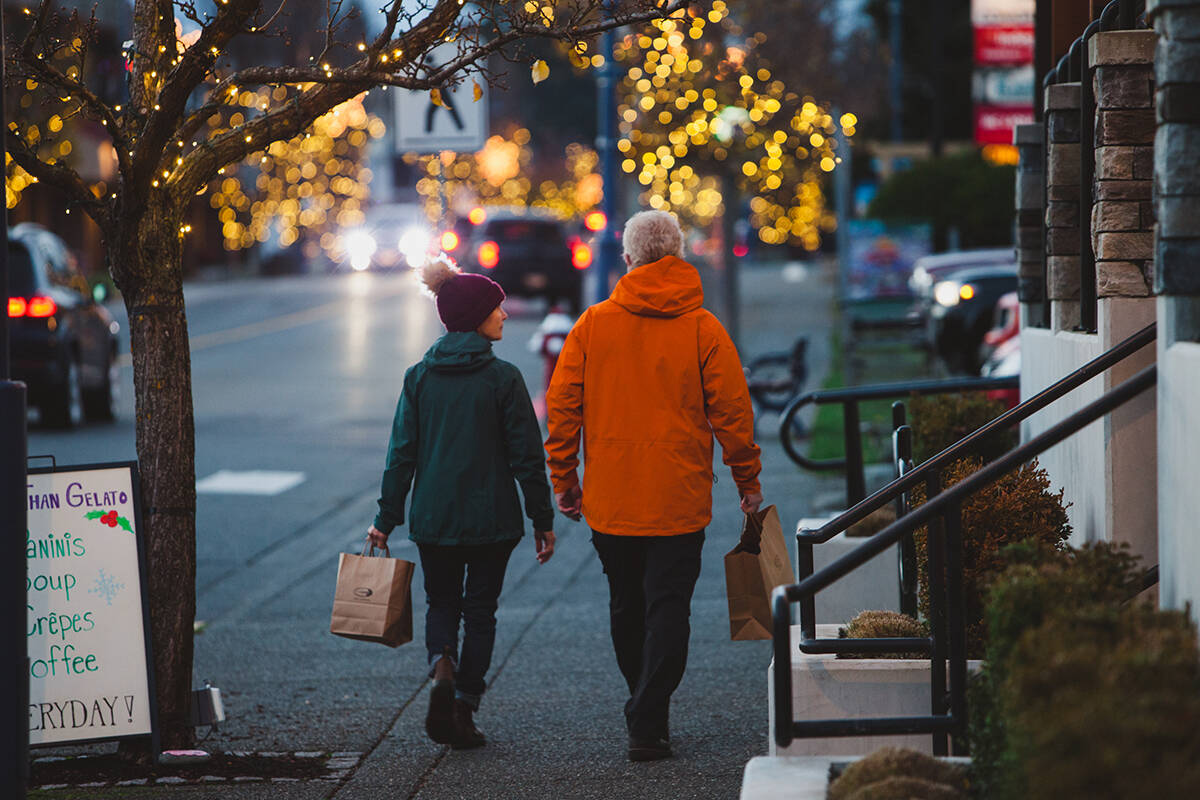 Here's how to plan your visit:
The Winter Market will be open from 3 to 7 p.m. – Do you have something to sell? Fill out an application online, email info@downtowncomox.com or call 250-650-2015 by Nov. 24.
Comox Mayor Russ Arnott will light the Christmas tree at 5:15 p.m.
Musical entertainment – Enjoy music from a DJ from 3 to 5 p.m. followed by live seasonal entertainment to 7 p.m.
A street closure will be in effect from noon to 8 p.m.
Take BC Transit to the event and be entered to win $100 in Downtown Comox gift cards of your choice!
While Friday officially welcomes the season, festivities continue through December with a beautifully decorated village and late-night shopping Fridays until 7 p.m. – Dec. 3, 10 and 17. Watch for the latest details at downtowncomox.com