Sidney, Campbell River, Courtenay, Parksville, Tofino and Ucluelet crack Expedia's top 40
Police still searching for suspect
Agassiz realtor Freddy Marks says PR in his home country shows party elites can never be voted out
Impress TV
Video: Buy a drill. Run over it with your car. What's next?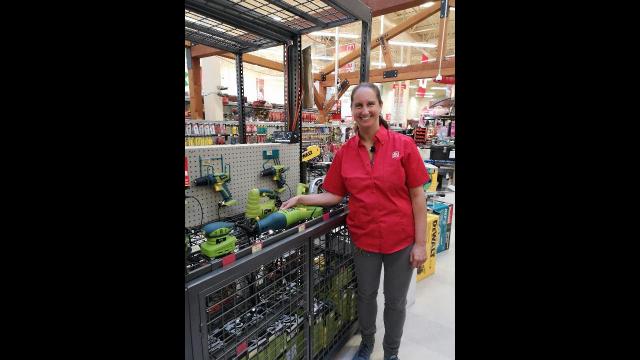 sponsoredMore videos
Come see the great stuff youth are making and selling. Tackle your…
Start your holidays off filled with fun at the Lewis Centre at…
Pipelines totalling 840,000 kilometres run across Canada
The privately held company has nine sawmills in southern Sweden with an annual production capacity of 1.1 billion board feet.
Marvel Comics' co-creator died on Monday at the age of 95
Guitar virtuoso died because of complications from pneumonia at home in Tulsa, Okla. He was 85.
50-plus countries voted to a ground-breaking overhaul to the international system of measurements
Footage from Abbotsford gains attention on social media
22 players from camp will make roster for 2019 World Junior Hockey Championship
Upper Island Riptide graduate Toni Powsey is playing on the back line…
Opinion
Demonize and dog-pile. If you disagree with me, you are not only wrong, you are evil. The enemy…
eEdition
Dear editor,
"Politician" has become among the least trusted of all occupations. Today, many people assume all politicians are corrupt. Trust in our government seems at an all-time low and many, particularly young people, are entirely turned off. The increasing polarization of politics is also fueling this disenchantment.
Differing points of view are often denigrated as obviously wrong-headed, if not evil, and seldom respected.
If we don't like the results we are getting from the current electoral system, is it not time for change? Our current parliamentary system is adversarial in nature. The party electing the most members forms the "government," with the party in second place forming "Her Majesty's Loyal Opposition." The "government" proposes legislation according to what they see as their mandate and, true to its name, the "Opposition" opposes it. Their opposition is most often without regard to the merit of the proposals, and brings no obligation for suggesting constructive alternatives or improvements. If the other guys suggest it, it must opposed.
This adversity is exacerbated by the first past the post electoral system. What we have now is a win-lose system. You are either in government or you are out. If you are out, your prime objective is to hurl abuse at the government with the hope of winning the next election.
True, some legislation is informed by all-party committees but the governing party still gets the most votes. A government in which all parties have a voice and work together in a collaborative manner to seek consensus may seem rather utopian, but wouldn't it be good to try to move in that direction?
If we want a change in the way politicians behave, let's try changing the way we elect politicians.
Getting rid of first past the post will introduce diverse views and reduce polarization.
It will force people to learn to work together for the common good and make better use of the abilities that all MLAs bring to Victoria.
Now please, please vote.
Ken Kemper,
Comox
Award winning photography of beautiful landscapes and wildlife
Join a behind the scenes look at a Boulevard Magazine photo shoot