Everyone is invited to the heart of the Comox Valley for 'Moonlight & Magic' on Friday, Nov. 19 from 5 to 8 p.m.
That's right, the official launch of the festive season is back in Downtown Courtenay!
This year's theme is "Cozy in Plaid" and attendees are encouraged to dress up in their coziest gear in celebration of the theme – think plaid coats, tartans, wool, lumberjacks, boots, beards, woodland creatures, snowy forests and cozy animal onesies!
Join friends and neighbours for the official tree lighting at 5:30 p.m. at 5th and England, with the Canadian Military Wives Choir Comox, delicious food trucks, roving performers, DJ's Jozy and Selector Sproutsonic, festive shopping, free kids crafts, pop-up markets, Mount Washington Alpine Resort prize draws, singalongs with the Comox Valley Children's Choir and more.
The Supernatural Realm / Land of Supernatural Beings, Terri-Lynn Williams-Davidson's solo exhibition is on at Comox Valley Art Gallery and both the Gallery and Courtenay Museum are offering extended hours until 8 p.m.!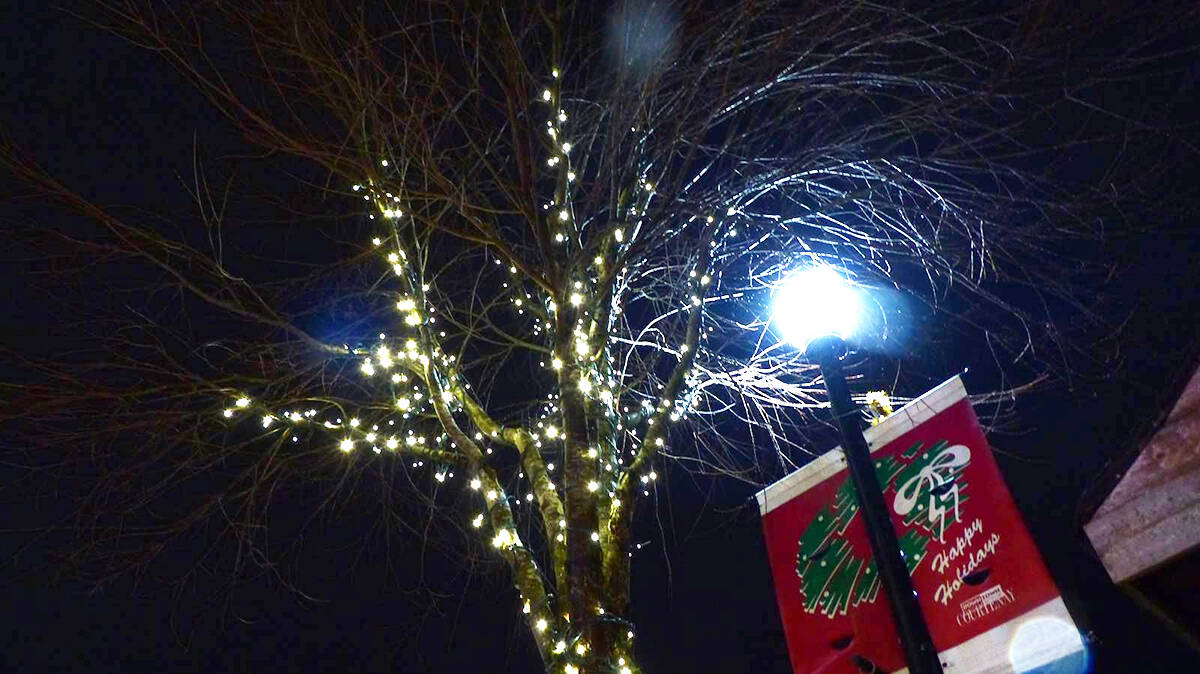 Don't miss the Big Community Sing under the full moon at 8 p.m. at the intersection of 5th and Duncan. There may be no better way to raise spirits than raising voices together! This pop-up choir event invites everyone to join in for a feel-good community singalong. The community is encouraged to learn the songs in advance and lyrics will be projected for easy reading at the event!
When the Night Feels My Song (Bedouin Soundclash)
Moon Dance (Van Morrison)
Dancing in the Moonlight (Toploader )
Firework (Katy Perry)
Count on Me (Bruno Mars)
For those who want to dive in a little deeper and sing the harmony parts, Pop-Up Choir Comox Valley and choral leader Wendy Nixon Stothert will host a rehearsal at 7 p.m. on the steps of the Comox Valley Art Gallery for Dancing in the Moonlight (Toploader )
The magic returns to Downtown Courtenay. From unique shopping experiences to delicious food and drink to amazing cultural facilities, a visit to Downtown Courtenay is time well spent! Moonlight & Magic is proudly sponsored by the Comox Valley Record and 97.3 The Eagle.