As one of the largest used car and truck dealerships on Vancouver Island, Galaxy Motors in Courtenay is well known for vehicle sales with a commitment to quality and service.
Less people know that this same commitment extends to all aspects of their business – including their service department.
"Yes, with an inventory of over 500 vehicles we certainly do a lot of sales, but we also have an outstanding service department," says Amy Jones, Chief Administrative Officer at Galaxy. "Our professional mechanics perform top-notch service, saving you money on the care and maintenance of your vehicle."
The Courtenay service centre – which boasts five bays – is Galaxy's newest shop, with mechanics certified to complete out-of-province inspections as well as full automotive service on any vehicle.
"A lot of people think if they have a Dodge, for example, they have to take it to a Dodge dealership, but our Red Seal technicians can service all makes and models," Jones says.
Galaxy Motors in Courtenay specializes in auto repair diagnostics, and offers a range of services:
Regular maintenance and tune-ups
Oil changes
Brake service
Radiator and Coolant service
Exhaust repairs/upgrades
Tire service
Engine repair
"Our service department can take care of pretty much anything, at a lower hourly rate than the manufacturers, and we can also complete third-party warranty work," Jones says.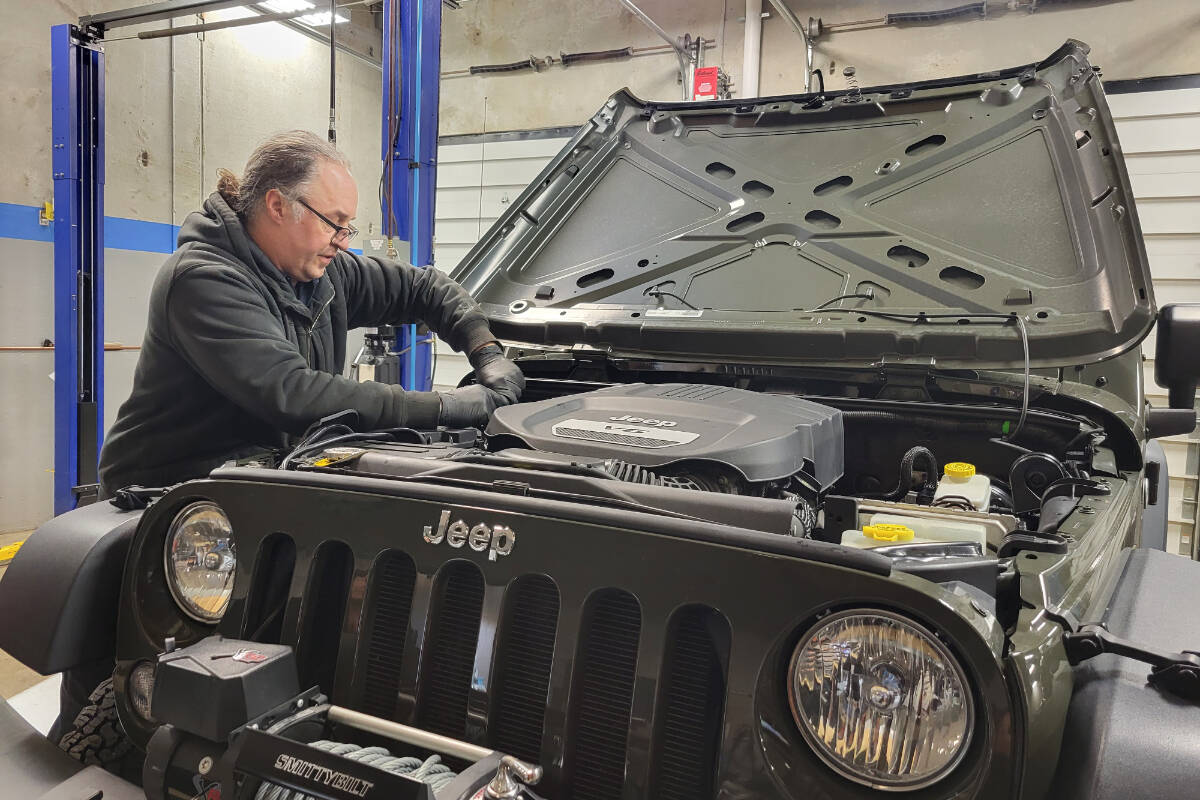 Convenience and extra care
Galaxy Motors offers same-day or next-day service, so when you need a repair or it's time for an oil change you'll never have to wait. Their online booking system is not only fast and convenient, it also gives you 10 per cent off your service! Every vehicle that comes into the shop receives a complimentary wash and vacuum after service.
"We try to make having your vehicle serviced as convenient as possible," Jones says. "Instead of waiting for weeks like some other places, you can have your car repaired while you're across the street at Costco. Or, if you're going on vacation, you can drop off your vehicle and we'll take you to the airport so you can save on parking!"
Family-owned and operated Galaxy Motors has been serving Vancouver Island for 33 years, with five locations from Colwood to Courtenay.
"Don't forget, Galaxy Motors' Push, Pull or Drag sale is Mar. 10 to 31," Jones says. "Bring in your used vehicle and get a minimum $2,023 trade-in value towards a purchase of $15,000 or more!"
Follow Galaxy on Facebook, before heading to 605 Crown Isle Blvd to check out their massive selection.