Courtenay's Laughing Oyster Bookshop has been sharing amazing stories with readers for close to 50 years, and while those stories have come from near and far, it's the local voices and tales that resonate most for co-owner Evelyn Gillespie.
"Among my favourite books are those that tell the stories of British Columbia – its natural history, Indigenous histories and settlement stories. Every summer in particular we love to show off British Columbian people and places through the books on our shelves."
Through June 30, Laughing Oyster Bookshop is highlighting a selection of local books from B.C. publisher Heritage House, committed both to local writers and the province's independent bookstores, working to help preserve our collective history and reflect the diversity of our communities.
As Laughing Oyster's fifth owner since its inception, Gillespie says it's her "greatest privilege to bring readers and writers together in this place. We love our community and they demonstrate that love in return by shopping local."
Indigenous voices
With June marking National Indigenous History Month, and Indigenous People's Day coming up June 21, the initiative is a timely opportunity to showcase North Island Indigenous authors like Sonny Assu.
A contemporary Northwest Coast Indigenous artist (Ligwilda'xw of the Kwakwaka'wakw Nations), Assu merges the aesthetics of Indigenous iconography with a pop-art sensibility while working in large-scale installation, sculpture, photography, printmaking and painting.
Sonny Assu: A Selective History is a stunning retrospective spanning more than a decade of Assu's career, highlighting more than 120 full-colour works, including several never-before-exhibited pieces. In addition, analytical essays and personal narratives from Richard Van Camp, Marianne Nicolson, Candice Hopkins and Ellyn Walker share insights on Assu's practice, its meaning in the context of contemporary art and its wider significance in the struggle for Indigenous cultural and political autonomy.
For younger readers, kā-āciwīkicik / The Move is an Indigenous picture book for kids written in both Cree and English, and rooted in the historical displacement and relocation of members of the Chemawawin First Nation from their ancestral homeland – an experience in living memory for co-author Doris George's family. Shortlisted for a 2022 Governor General's Literary Award, kā-āciwīkicik / The Move demonstrates the power of hope, culture and ancestral memory in the face of colonization.
For middle-grade readers, there's Aggie and Mudgy: The Journey of Two Kaska Dena Children from Wendy Proverbs, an Indigenous author of Kaska Dena descent and a Sixties Scoop survivor. A novel based on the true story of Proverbs' biological mother and aunt, Aggie and Mudgy won the Victoria Book Prize and the 2022 Jeanne Clarke Award.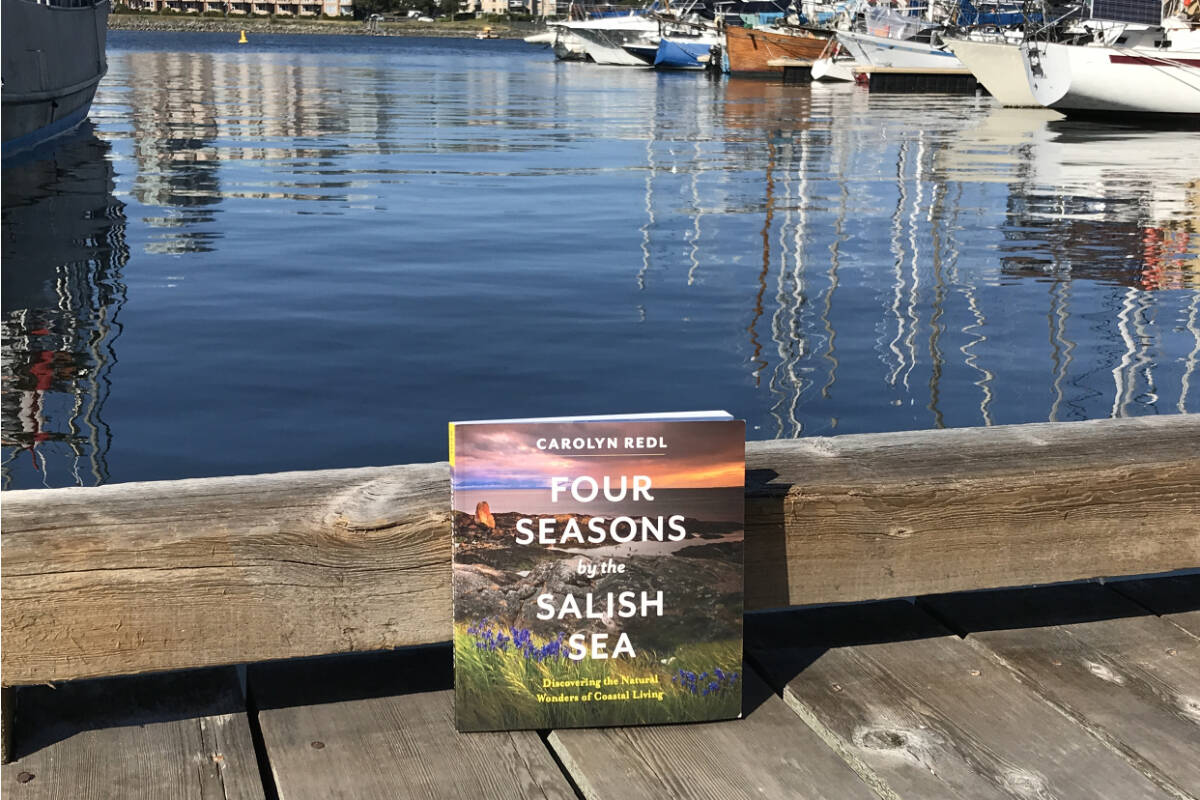 Local places
Beyond local voices, local places also have the power to inspire, and there are few more inspiring places on northern Vancouver Island than Strathcona Provincial Park.
In A Journey Back to Nature: A History of Strathcona Provincial Park, author Catherine Marie Gilbert explores the nearly 250,000-hectare park's sometimes volatile history, and includes many never-before-seen archival images that will delight local history buffs and naturalists alike.
Gilbert earned a 2021 Lieutenant Governor's Medal for Historical Writing nomination for the book, sharing how the park was frequently at the centre of some of the most heated public debates in B.C. history as competing interests struggled to protect it, define it or control it.
From mountain to sea, Carolyn Redl's Four Seasons by the Salish Sea: Discovering the Natural Wonders of Coastal Living is part travelogue, part natural history and altogether an enchanting book exploring life over the course of a year by waters that extend from Port Renfrew on the west coast of Vancouver Island to Desolation Sound to the east.
The first-person narrative, paired with more than 100 full-colour images, explores the plants, animals, social history, parks and communities along the shore along with conservationist concerns for natural habitats, ecosystems and keystone species, and potential threats such as earthquakes, droughts and invasive species.
Find more at your local book store
No matter what topic piques your interest, you'll likely find it at your local book store.
"We strive to surprise, inspire, educate and support our readers whether they are occasional browsers or regular customers – we regularly receive compliments on the depth and breadth of our selection and the knowledge of our staff," Gillespie says.
Learn more at laughingoysterbooks.com and visit in downtown Courtenay at 286 Fifth St. You can also stay up-to-date with the latest local book news on Facebook and Instagram.