The sister of a man who was beaten by Vancouver police officers in 2015 says she believes her brother was suffering a mental health crisis on the day he died.
Melissa Gray was the first person to testify in a coroner's inquest into Myles Gray's death, which began on Monday (April 17). The 33-year-old went into cardiac arrest and died on Aug. 13, 2015 after a clash with seven Vancouver police officers left him with a broken eye socket, a partially dislocated jaw and numerous other injuries.
Melissa said her older brother was diagnosed with bipolar disorder when he was in high school, but that he hadn't had a manic episode for about 15 years leading up to his death. The only time Melissa recalled her brother acting erratically was one day around 2000 when Gray suddenly believed he was in the Wu Tang Clan and jumped up on top of their mom's car.
"He was delusional and it was scary," Melissa told the jury.
She said their dad managed to get Gray to the hospital where he was stabilized and put on medication.
The vast majority of Melissa's memories of her brother have nothing to do with his mental health, though. She described him as inquisitive, goofy, kind and loyal – the type of person who was always surrounded by friends and making people laugh.
"He was my idol, my barometer of all things cool."
The two played video games together and watched shows like Saved by the Bell and The Fresh Prince of Bel-Air. Gray played hockey and basketball in high school, then graduated and turned to carpentry before taking over his uncle's wholesale florist company on the Sunshine Coast.
He also got really into fitness, Melissa said, recalling how Gray was always carrying around containers of chicken and rice.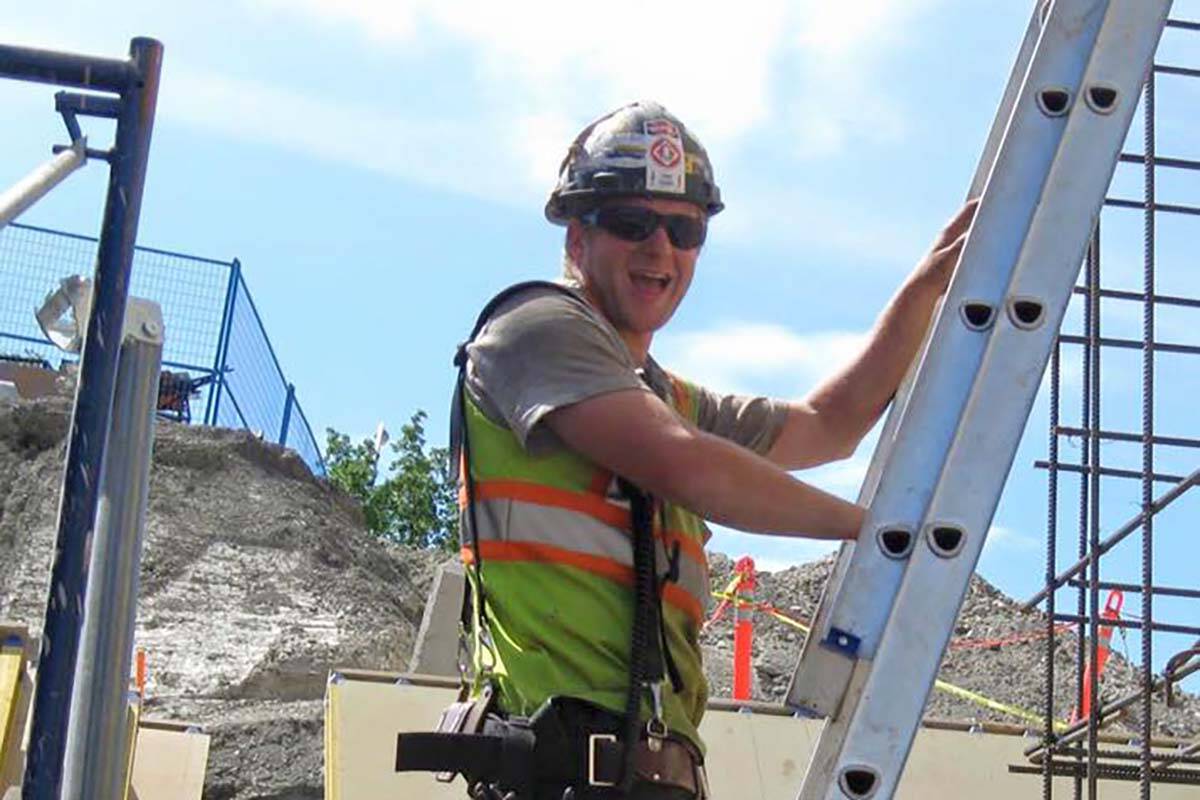 Testosterone use a concern, but bipolar under control
Part of this, the jury heard Monday, involved Gray using testosterone.
His family physician, Dr. Christoffel Mentz-Serfontein, testified that he saw Gray in September of 2014 to discuss his above-normal hemoglobin levels – a common side effect of excessive testosterone. Mentz-Serfontein said he learned Gray was injecting himself with around 121 milligrams of the presumed black market steroid hormone each week.
"It's a large dosage," the doctor testified.
He said he advised Gray to stop taking the testosterone, and explained to the jury Monday that an excess of the hormone can dysregulate people with mood diagnoses such as bipolar disorder.
An appointment note from one of Mentz-Serfontein's colleagues from Gray's last visit to the clinic in April of 2015 indicates he was still taking some amount of testosterone then.
Mentz-Serfontein walked the jury through all of Gray's appointments between 2010 and 2015 on Monday, noting he had no major health issues leading up to his death, but had mentioned to doctors he experienced a short depressive period and some ups and downs in his emotions.
Gray was on quetiapine, an anti-psychotic medication often used by people with bipolar disorder, but Mentz-Serfontein said Gray was using it to help with insomnia instead. In fact, Gray wasn't taking any kind of medication specifically targeting mood regulation for several years leading up to his death, Mentz-Serfontein recalled, although a fellow doctor did prescribe one in February of 2014.
This wasn't a major concern for doctors at the clinic Gray attended however, Mentz-Serfontein said. Based on appointment notes, he said all the doctors had determined Gray was mentally stable.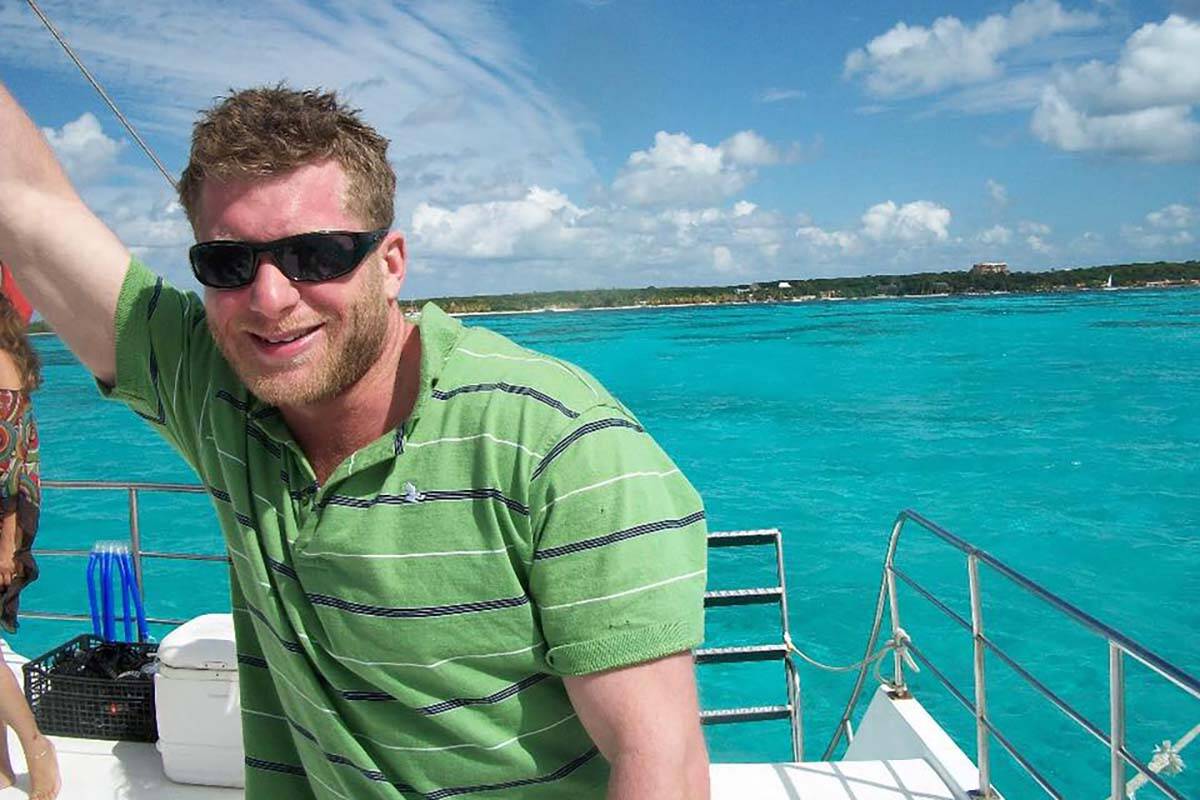 Signs something was amiss
The first real indicator that the 33-year-old may not have been doing well, according to Monday's witnesses, came just a couple weeks before his death in the summer of 2015, when Melissa said she noticed her brother acting slightly differently.
A registered psychiatric nurse, Melissa described Gray's behaviour to the jury as "hypomanic," a milder version of mania when someone is higher energy than they normally would be.
The next indicator came on the day of Gray's death, Aug. 13, 2015, when he left his vehicle behind while delivering evergreens to a florist supply shop in Burnaby, and walked away.
Daniel Rasmussen, who was an employee at the supply shop at the time, told the jury he didn't notice Gray acting unusual during the delivery but became concerned when he noticed Gray's vehicle left behind with his wallet and keys still inside.
Nearby, an employee at an insurance service also noticed something strange. Andreah Pilgrim told the jury she was outside her office chatting with her former boss who had stopped by for a visit around 1 p.m. when she saw a well-built man walking back and forth and waving his fists at the sky.
"There was just something peculiar about his behavior that didn't sit well with me," she said Monday.
Pilgrim said she couldn't hear the man, but he appeared to be mumbling to himself while he moved about and looked underneath some bushes, as if he was searching for something. She and her former boss, Derek Haddleton, said they discussed approaching the man to see if he needed help, but ultimately agreed neither of them felt comfortable doing so.
Pilgrim said she didn't feel enough of a threat to consider calling the police, but made sure Haddleton had gotten in his car and driven away safely before she went back inside the office.
Shortly after, she and a coworker walked to a nearby coffee shop and spotted the man again on their way back. Pilgrim recalled him walking around like he had a purpose and, again, appearing to be mumbling to himself.
Half an hour later she heard sirens.
"I just had an awful feeling that it was something to do with him."
Police say they found Gray in someone's backyard in the 8300-block of Joffre Avenue while responding to a disturbance complaint and that things became physical when they tried to take him into custody. He died at the scene.
The Independent Investigations Office of B.C. later recommended that criminal charges be laid against the involved officers, but the B.C. Prosecution Service declined to do so, saying there was a lack of evidence.
The coroner's inquest is scheduled to last until April 28. The jury is tasked not with placing blame, but with determining the facts surrounding Gray's death and making recommendations to prevent future similar ones.
---
@janeskrypnek
jane.skrypnek@blackpress.ca
Like us on Facebook and follow us on Twitter.