- Words by Lauren Kramer Photography by Nina Dombowsky
Kelowna entrepreneur Michelle Webber loves animals, particularly her two rescue dogs, Crash and Ebby. In 2019, she became curious about the use of animals for testing products she routinely stocked in her home.
"I learned that dogs are often used for testing, and I thought, how can I love my own dogs so much but use a product that is tested on other dogs?" she recalls.
Determined to switch to products made by companies that don't test on animals, she started researching, and came up empty-handed in her quest for deodorant.
"I used to buy the best-smelling deodorant on the grocery store shelf, but I couldn't find a deodorant that was aluminum-free and did not test on animals," she noted.
"Sadly, even if the label says, 'cruelty free' or 'not tested on animals,' it's not necessarily true and there are no repercussions for lying. Companies might say they don't test on animals because that testing doesn't happen in Canada—but that doesn't mean it's not happening elsewhere. You really have to check who the parent company is—and more often than not, in the case of a major deodorant brand, the parent company is a terrible perpetrator of animal testing. I resolved that I don't want a single penny of mine to go towards animal testing," the 41-year-old declared.
She quickly observed a significant gap in the marketplace.
"You have pharmacy brands that have been there all our lives, and they're cheap but full of chemicals. Then you have the 100 per cent natural deodorants that are expensive and don't necessarily work as well. I wanted something that was clean and healthy, but it also had to work."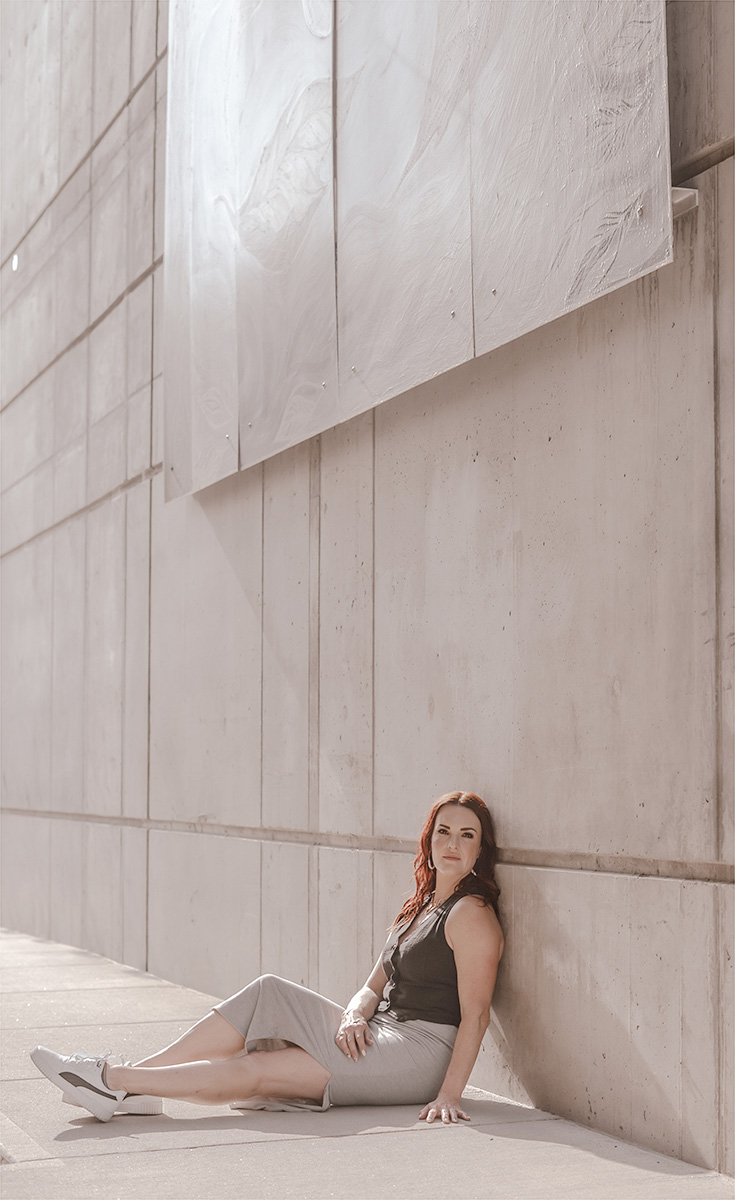 Determined to create a clean, healthy deodorant that would be made in Canada or the US, Michelle intensified her research—amid her career at Joie & Luxe, the wedding planning company she owned, and her mobile oyster bar, Shucked Oyster Co.
She familiarized herself with deodorant ingredients and partnered with a Canadian manufacturer who helped her come up with a winning formula that was free of aluminum, parabens and phthalates, all ingredients of concern. Then she raised $75,000 from investors to finance the first production of a healthy deodorant that would outlast the heat without using harsh chemicals or causing a rash. And there was no animal testing involved.
In November 2022, she and her husband Kris launched SONDR, a deodorant in three fragrances: coconut jasmine, pineapple bergamot, and sandalwood, vanilla and lime. Available in retail locations across BC, Alberta and Saskatchewan, SONDR deodorants can also be purchased directly online at sondrfresh.com.
SONDR's mantra is to "make clean mainstream" and 98 per cent of the brand's ingredients are naturally derived.
"Everything in there is healthy, safe and clean for children using deodorant for the first time, pregnant women and anyone else. What's more, it lasts all day long," she said.
Affordability was another key concern. A full-size SONDR deodorant, which lasts up to three months, costs $19, while travel-size deodorants retail for $11.
The term "sonder" is defined as the "profound feeling of realizing that everyone, including strangers passing in the street, has a life as complex as one's own, which they are constantly living despite one's personal lack of awareness of it."
"I thought that was a great name for a brand that was trying to make things better for people, for animals and for the environment," she said.
SONDR is off to a great start, available in boutiques, some Pharmasave locations as well as spin and fitness studios. Michelle's goal is to grow the company in terms of its reach and product offerings.
"By growing, we can make an impact in the industry and force other companies to change their strategies and be cruelty-free and healthy," she said.
She dreams of making sun protection products, shower gels and moisturizers, and even a line of healthy cleaning products for the home. For now, though, deodorant is SONDR's key product.
Michelle's mother recently challenged her in a conversation, asking, "If you were offered a massive amount of money for your company, are you telling me you would never sell?"
Always thinking ahead, Michelle went straight to her lawyer and added a clause in her company contract.
"The new contract says we will never legally be allowed to sell to another company that doesn't uphold the same ethical standards we do," she affirmed. "We will never sell out for money!"
Customers have embraced the SONDR brand, and Michelle is thrilled. She's also aware that animal testing continues, a cruel practice she's determined to avoid.
"I encourage people to learn about the products they're buying, for their own health, for animal-cruelty practices and for the environment," she says. "SONDR is my legacy company, so when you see our logo, our promise to be ethical, healthy and effective is 100 per cent what we're doing."
Story courtesy of Boulevard Magazine, a Black Press Media publication
Like Boulevard Magazine on Facebook and follow them on Instagram